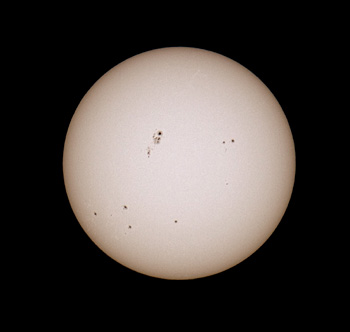 ---


---
Home
|
Prices
---
Borg Solar Photography Packages
Note: Filters are not recommended for visual use
---
BS77EDII

BS71FL1

BS71FL2

BORG 71FL 1.4x teleconverter set (# 6271)
77mm solar filter (# DHG-77ND100000)
77-72 stepping ring
560mm F.L./F7.8
1.0kg

BS60ED

BORG 60ED 1.4x teleconverter set (# 6265)
67mm solar filter (KAS-67ND100000)
67-62 stepping ring
490mm F.L./F8.1
1.1kg

                        

BS50FL1

BORG 50FL basic set (# 6250)
67mm solar filter (KAS-67ND100000)
67-52 stepping ring
400mm F.L./F8.0
710g

BS50FL2

BORG 50FL 1.4x teleconverter set (# 6251)
67mm solar filter (KAS-67ND100000)
67-52 stepping ring
560mm F.L./F11.2
910g

BS45EDII

BORG 45EDII 1.4x teleconverter set (#6245)
67mm solar filter (KAS-67ND100000)
67-52 stepping ring
455mm F.L./F10.0
950g
Optional Items
Kenko Alt-az Amount (#KDSII)



The Kenko Alt-az mount is a lightweight, but solidly constructed head suitable for attachment to a photographic tripod. The Kenko head allows attachment and precise pointing of small telescopes and cameras. Features include:

1/4-20 standard photo thread for attachment to tripod
Accepts Vixen or Vixen-compatible telescope dovetail plate.
Smooth slow motion control knobs
Weight: 1.2 kg



Borg Single-Arm Fork Mount (#3101)

This single-arm compact fork mount head may be used in alt-az or equatorial orientation with lightweight scopes such as the Borg Series 80 or Mini Borg scopes. Use the Series 80 tube holder and adapter E set [5503] or universal attachment block [3108] for direct attachment of a scope with 1/4"-20 screws or M57 tube with mounting bracket [7157].

The standard tripod interface provided is a 3/8"-16 hole for mounting on standard photographic tripods. The fork head may also be mounted on tripods with a 1/4-20 screw with a user-supplied adapter which is available at camera stores. When used with Borg's ultra-light SWII tripod, a special adapter is required.

The mount may be moved rapidly by releasing the light gray clutch knobs or by turning the dark gray slow motion knobs. The slow motion shafts also allow the attachment of user-supplied flex shafts.
When used in equatorial orientation, a latitude scale aids in setting the fork tilt.




Specifications:

Dimensions: 3"x3"x6"
Weight: 1.5 lbs.
---